Here's What You Should Know before Getting Your Acting Headshots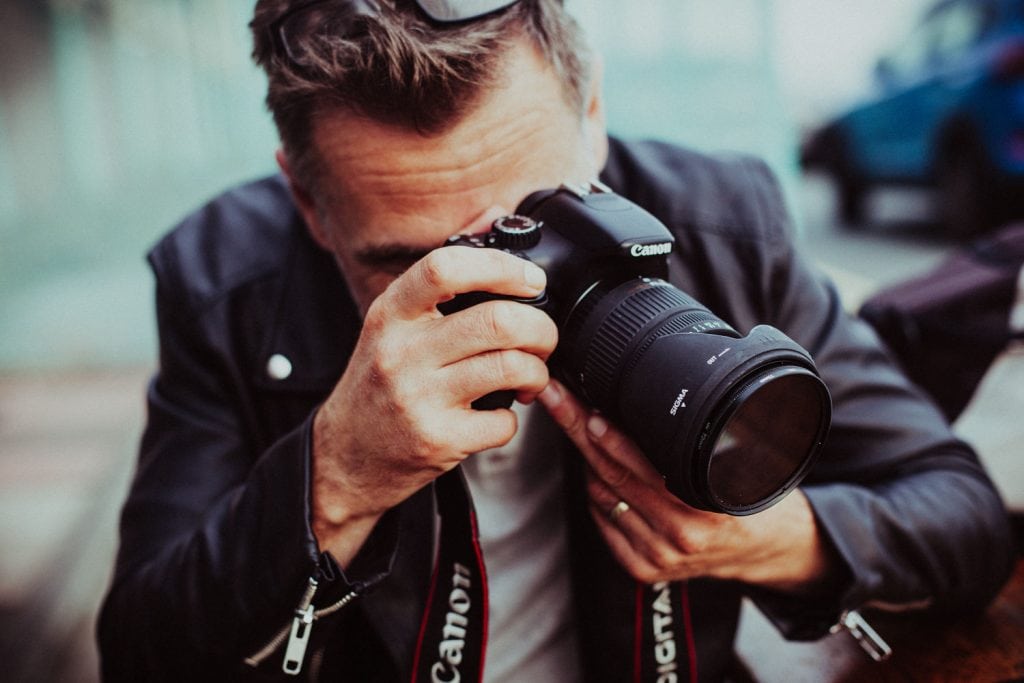 Your acting headshots represent your brand. It broadcasts who you are as an actor to directors, writers, and producers. If you choose the wrong headshot, you risk two things: 1.) that you'll get called in for the wrong roles or 2.) you won't be contacted for any auditions.
Both outcomes are bad for your career. Fortunately, there are things you can do to make sure your headshot is the best that it can be. Here's what I tell my students and clients to do…
Pay for a Professional Acting Headshots
Yes, your cousin may be able to offer you a discounted rate because he just bought a DSLR camera and wants to experiment. But what your cousin and other amateur photographers lack is experience.
A professional photographer doesn't just snap a photo. He (or she) captures your brand. He communicates what you're all about to directors and producers. You definitely want a professional on your side!
Know What You Want to Showcase
Before you hire anyone, think about the type of roles you want. Are you looking to be cast as the bad-ass Latino female? Do you want to be known as the middle-aged gossipy neighbor that viewers love to hate?
Choose up to five character types you know with certainty are perfect for you. Don't try to be everything to everybody. Instead, be clear about your brand and you're more likely to end up with headshots that represent it.
Look for Someone You Like
It's important that you feel comfortable around your photographer. If you work with someone you don't trust or that doesn't understand your brand, this will be evident in the final photographs.
Check out the Photographer's Portfolio
When you're looking for a photographer, be sure to examine their portfolio. Notice how they capture the images of their clients and the feeling you get when you look at their photos. Is that a feeling you want re-created for casting directors?
Dress the Part
Think about the roles you want to get and show up to your headshot session in an outfit your character would wear. Most headshots only capture you from the shoulders up. This means no one will see your full costume but that's not the point.
The reason you should dress up for the shoot is to put yourself in the right frame of mind. Remember, the point of your headshot is to brand yourself so that when a director needs a "dark, mysterious vixen" or a "good ol' Southern boy", he instantly thinks of you.
Need a Photographer for Your Acting Headshots?
These are some of my favorite photographers in LA and I highly recommend them to my students:
Bjoern Kommerell is great with ethnic and urban looks. Learn more about Bjoern on his website or call 310-402-1873.
Laura Carson has a special "pre-shoot discussion" where she talks about your goals for your headshot (perfect for new actors!). See her work here.
The Headshot Squad has been voted the best Headshot Photographer. Visit his website.
Laura Burke's headshots have a delightful, vintage feel. View her portfolio.
Kenneth Dolin was crowned "the go-to guy for great headshots" by Entertainment Weekly. Go to his website or call 323-512-0286.
Casey Nelson is a headshot photographer for actors, actresses, musicians and models in Los Angeles and Hollywood. See her website or call her at 310-469-1084.
Brad Buckman is a photographer in LA who takes headshots for actors, authors, and other professionals. He has some helpful tips on his website to guide new actors through their first headshot experience. Visit his website.
Headshot Photographers in New York
I also LOVE and RECOMMEND these fun, smart photographers in New York…
Suzanne Piard of Spelman Studios has over 30 years of experience as a photographer. She comes highly recommended! Call 631-254-1363.
Laura Rose for Hoebermann Studios was a makeup artist who became a photographer after helping out hundreds of actors during the photo shoots. See her site.
Michael Cinquino specializes in headshot and personal branding photography. Explore his portfolio on his website.
Emily Lambert takes headshots of actors, bloggers, musicians, and business owners. Discover her website here.
Todd Estrin specializes in helping his clients reveal their true identity through their headshots. View his website or call him at 646-760-8361.
Remember, take time and find a photographer you really connect with. It'll make getting your acting headshots even more enjoyable!
Want more acting tips? Text the word ACTOR to 38470!