How to Use Social Media to Land Acting Work
Social media can be a very effective way to connect with buyers and find acting work. I have a client who's fluent in ASL (American Sign Language) and she wanted to be on the show Switched at Birth.
So, she did a video of herself signing and found Dee Dee Bradley, the casting director, on Facebook. She sent Dee Dee a video of herself signing and got called in for an audition. She booked the part, which included a scene with Oscar-winner Marlee Matlin.
Build Friendships
I have another client who found a casting director through social media and discovered the casting director had a blog.
She went to the blog, started reading it, and got so inspired by it, she followed it. Then, in the way people often do through social media, they became friends.
A lot of casting decisions are also being made based on social media following.
Case in point, I had a direct connection for one of my Actors Fast Track coaches, Carolyn Faye Kramer, to a casting director who was casting a project in Canada that Carolyn was exactly right for. The part called for an actor that knew karate and Carolyn has a black belt!  So, I told Carolyn, "pick up the phone and call her."
Grow Your Following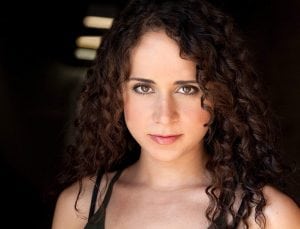 Carolyn did call but learned they were looking for an actor with 250,000 minimum Twitter followers. Casting directors want to make sure you're bringing followers along and people are going to watch the show, because that's what matters now.
Carolyn is now realizing the importance of reaching out with social media. "Social media is the bane of my life because I haven't found the fun in it. Right now, I don't really like it," she relates. "But I know it's necessary for my career success."
Be True to Your Brand
When it comes to social media, focus on building a relationship with your followers. Think about your brand and what you want to portray. If you positioned yourself as the edgy, tough Latino chick, then be that person on social media.
If you want to be cast as the sweet, girl next door but your social media accounts are X-rated, you're going to confuse casting directors. Rather than try to figure out this disconnect, they'll simply move on to the next actress.
Every tweet, Facebook comment, or YouTube video should align with your brand. You want to be so in character that a casting director, producer, or writer would want to hire you based solely on your social media profiles.
Get more acting tips when you text the word ACTOR to 38470!