My Actor Clients are AMAZING
But one of the standouts has always been Doreen Calderon in the first year of working with Actors' Fast Track she booked 4 roles on TV and 2 National commercials. Doreen also has a business called  The Recognized Actor http://www.dcdesign8.com/  
Doreen designs amazing postcards for a lot of my clients and also helps them stay consistent and on point. Below is a blog entry she wrote back in January and I wanted to share it with you today !! ENJOY Join us this Sunday for the 5th ANNUAL SUMMER GAMES and play some games with us ACTOR'S!!!! http://www.theaftgames.com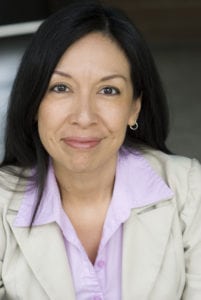 Games People Play
During this year's Actor's Fast Track event, I was constantly asked "What did you do [to get such great results]?" Everyone wanted to know how I booked four major network co-stars, a large print job, and two national commercials in 2016? I had a hard time explaining how it wasn't really what I did, but more about what I didn't do.
I didn't play small.
I didn't dismiss small successes.
I didn't pass up opportunities.
I didn't take no for an answer.
I didn't try so hard.
Did I work my ass off? Yes. The big difference now is how I'm working. I hate it when people say "keep pushin'", or "hard work pays off". It's really only as hard as we make it. When we do what we love, when we find joy in the details…it pays off. There are a couple of ways I find joy in the details. 1. I treat this whole thing as a game, and 2. I'm detached from the results.
When actors put themselves in constant "waiting and watching for results" mode, they lose hope and enthusiasm and make it harder to follow through. My former business coach said "keep your pipeline full" regarding sales (which is what the acting business is about, really). So when I target goal after goal I have no time to wait and watch. Not surprisingly, it is the unfavorable results that clarify my direction and my next best actions.
Last June when I visited Chicago, I tried to get representation  – I wanted to increase my playing odds and get a free trip home if I booked. It didn't work. I kept busy in L.A., scoring more TV credits, and tried again after Thanksgiving. I spent weeks tracking down specific contacts, composing letters and following through with phone calls. I didn't focus on the previous rejections. I simply looked at that result, changed my game, landed two meetings (I only had one in June ), and finally got representation!
If we know how every game will turn out, what's the fun in that?