The Secret to being a WORKING ACTOR

SALES to the ACTOR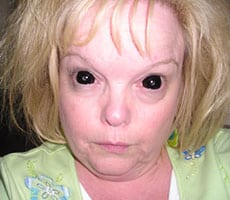 That is the secret SELLING or as I like to say: CONSISTENT SALES to your CUSTOMER BASE. An Actors customer base are generally Casting Directors, Producers, Writers and Directors, these are the people Actor's must focus on!!
Most actors will tell you they knew from a very young age they wanted to be actors. They say being an actor is in their blood.  It's what drives them and gives them satisfaction. Whether their parents enrolled them in acting and dance classes and they thrived in these or they just saw a movie on television and thought to themselves, "I want to do that – I can do that," it's who they are. But the sad truth is, many would-be actors never realize their true calling. Why?
Because selling is where a lot of actors get stymied.
Actor's haven't learned how to effectively take action and put themselves out there. I'm very clear about this because that is often a big stopping point for my clients. But 80% of the clients that break through that stopping place book a big credit within a year!! There is no other sure fire way to get an acting career than maybe Julliard!!
An actor who waits for the Agent or Manager to do the selling that is certain career death!!
There's a common misconception among actors that if they get an agent, they don't have to do anything but sit by the phone and wait for their agent to do the work for them. And agents will actually tell you that is their job, not yours.
The real truth is, though, that a lot of actors,  rather than taking responsibility for themselves,  put their entire career in an agent's hands thinking the agent is going to guide them through the whole process. And the agent doesn't do anything for them.
Actors then just sit and complain about their agent for the whole year instead of selling their product. They say things like, "My agent doesn't submit me," which is usually not true.
But are they actively pitching you? Probably not. You have to find an agent who knows the buyers. The sad fact is, many of them don't know any more buyers than you do. There's just not a lot they can do for you.
As an actor and CEO of your own company you are the very best seller to represent yourself to hiring producers and casting directors because you are completely invested in selling your unique, specialized brand. And you are the only brand you are selling.
Even more perplexing is why you would wait until you find an agent who might potentially someday get your product out there when you can do it yourself now.
This makes no sense at all.
The key to active selling is to keep putting yourself out there.
Here's the thing: People sell everything all day long. My phone rings one hundred million times a day, and it's always someone either trying to give me money for my business or someone who wants to fix my house. Some days I answer the phone and the person who wants to fix my house calls me at the same time I'm looking for someone to fix my house. And the fact is, if the person calling to fix my house does other creative things to capture my attention, they will probably get my business a lot faster.
The primary reason you make a sales call is to get an audition. These tips will help you when making that contact.
Ask for the person you are calling. Act like they should know you.
Call to pitch for a specific role, invitation to a showcase or play.
Get the name of the person you are talking to.
Have a general pitch ready – For example, "Hey, it's Valorie Hubbard. I would like to pitch myself for (a particular role) and my recent credits include…"
I've been an actor for 31 years and I've heard people say, "Oh, that's against protocol" or "Oh, you're not supposed to do that." It's as though there's an unspoken rule book out there. But I've asked everyone. And there is no rulebook.
I'm not asking you to break the law. I'm just asking you to look beyond what is given to you. Take a moment and ask yourself, "Is what they're telling me I can't do always true?"
My rulebook is as follows:
Don't make a quick decision.
Always look at everything closely.
Know what you're selling.
Have a criteria list, which is a list of reasons you take a project.
It's the Wild West out there, so keep a close eye on your money. There are a lot of people out there double-dipping right now, agents who take more commission from you than they're due.
But the most important take-away I want you to learn from this blog is that you are the number one sales person in your own company.
WE HAVE VERY FEW TICKETS LEFT for our 5th ANNUAL SUMMER GAMES http://theaftgames.com