Facebook for Actors: How to Make Your Page Shine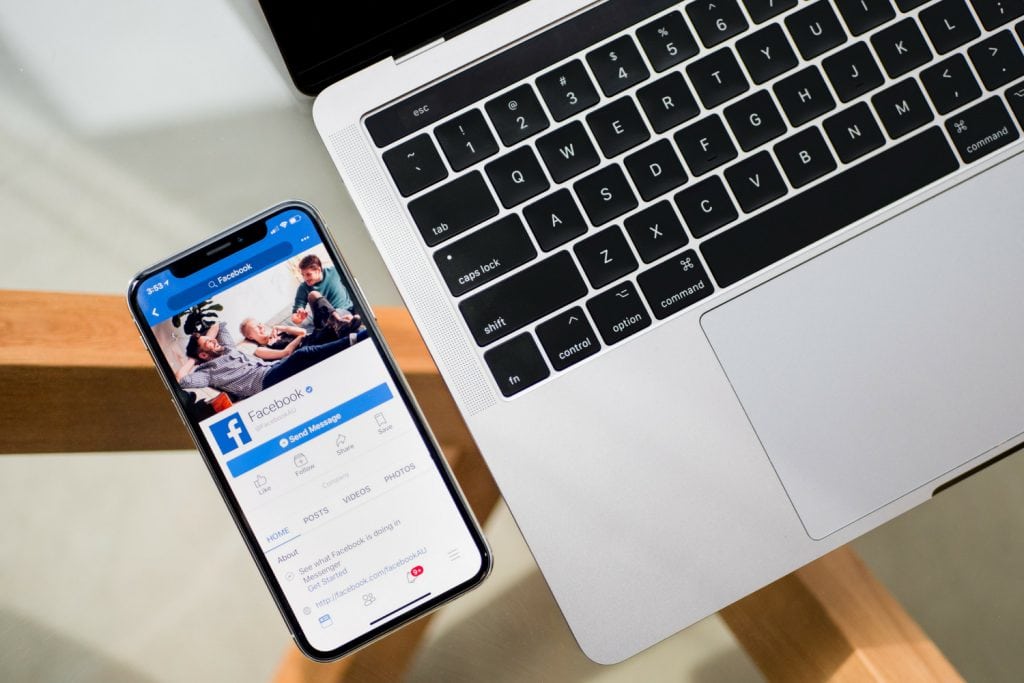 If you mention the topic of Facebook for actors inside a group or at an event, you'll hear a lot of opinions and theories about how Facebook works. But the important thing is not figuring out how to game the Facebook system. It's discovering how to use the network to help you build your acting career. Here's what you need to know…
Set Up a Page
It's true—your Facebook page won't get millions of likes right away. In fact, you may not get more than 5-10. But the point of having a Facebook page is visibility. It means when someone (like a casting director or producer) looks for you on Facebook, they can easily find your brand. It's much easier to find a page than to scroll through thousands of other people with your exact name.
You can create a page by visiting Facebook Pages. Set yours as a "Community or Public Figure". When it comes to your page name, don't try to be cute or silly. It'll make you look unprofessional.
Instead, use your stage name for the page title. For his page, actor Dwayne Johnson goes by: Dwayne "The Rock" Johnson. Since "The Rock" is a recognized brand name, it makes sense for him to set it up this way.
Choose the Right Images
For the profile image, you should use your headshot. Pick the one that you use when you do drop-offs with your resume. This will help directors and other industry professionals quickly recognize you.
Facebook will also give you a page header (also called a cover image). For this image, use a picture of yourself that captures your brand. You can also use a video of a production you're in. For the best results, keep the video short (under 60 seconds) and make sure it's in high definition (HD) so it looks good on mobile devices.
Add Important Milestones to Facebook for Actors
Milestones are a great way to highlight important events in your career. If you graduated from a prestigious acting school, make sure to create to a milestone for it. This makes it easier for casting directors and producers to learn more about you.
Another type of milestone you want to include is previous acting jobs. For example, if you had a bit part in a local theatre production, add it as a milestone. Try to include videos of the production but if you don't have any, pictures from the event will work, too.
Choose Your Username
Facebook lets page owners set their username. This username will match your page's URL on the social media site, too. On Facebook, my page's username is Actor's Fast Track. It also appears as the URL of the page like this: https://www.facebook.com/ActorsFastTrack/.
When it comes to your username, try to pick the same one that you're using on Instagram and Twitter. This makes it easy for industry professionals and fans to follow you on multiple platforms.
Share with the Right Ratio
When it comes to posting on Facebook for actors, a lot of people aren't sure what to say. Ideally, you want your posts to follow the 80/20 rule. That means that roughly 80% of your posts should be about passion, personality, and other fun topics.
The remaining 20% should be focused on your career. The reason you want to follow the 80/20 mix is because it helps your followers see the actor behind the brand. It builds a connection with your fans when they discover you're a real person, too. Plus, social media is just more fun when you're social!
Include a Call to Action Button
Facebook has a feature known as the "call to action" button. This is a small button that appears at the top of your page and invites visitors to perform some type of action such as visiting your website or signing up for your email list.
Of course, you may not have a website or mailing list. If that's the case, then you'll want to set this button to "contact" me. Set it up so the contact button sends you a message on Facebook. Now, casting directors or other industry professionals can contact you easily and quickly.
Facebook for actors doesn't have to be hard or complicated. Just create a page and start posting. Focus on one post a day and when you're ready, you can begin updating more often.
Want more social media tips? Watch my webinar replay for free!